Anchor Way Baptist Church
Prayer † Honest Friendship † Heart-Felt Worship
---
At Anchor Way, you will soon find that our fellowship is made of people just like you – people from all backgrounds and all walks of life.  We are working together to become the kind of church that is pleasing to our Lord and Savior Jesus and one that meets people where they are.
All Sunday Church Services and all Wednesday night activities, including youth, Are canceled.
See the Letter from Pastor Ken for the latest information.
Connect with Pastor Ken and Like Anchor Way on Facebook to see:
Sermons posted on Saturdays
Pastor Ken & Buster on Wednesdays
9:30 AM

10:45 AM

6:30 PM

Sunday

Preschool Sunday School

Adult Sunday School

Children's Church (Pre-K – 5th Grade)

Adult Worship Service

Tuesday

Ladies' Bible Study

Wednesday

Children's ChoirMiddle & High School Students

Prayer Meeting & Bible Study
Connect to Jesus
"For God so loved the world that He gave His only son that whosoever believes in Him should not perish but have everlasting life." – John 3:16
Connect to His Word
"I have hidden your word in my heart that I might not sin against you." – Psalm 119:11
Connect to Each Other
"Love your neighbor as yourself." – Matthew 22:39
Connect to the Community
"Whatever you do for the least of these, you do for Me." – Matthew 25:45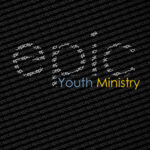 EPIC Youth Ministry
---
 EVERYTHING'S POSSIBLE IN CHRIST. Our youth program is one of the most exciting ministries at Anchor Way. EPIC meets every Wednesday from 6:00 pm – 8:00 pm. They have a meal, worship, Bible Study and games. There are also activities that go on throughout the year including camp in the summer. We believe that they are not just the future of the church, but the church NOW.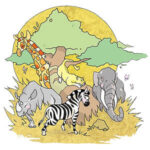 Kids' Safari
---
We love children! Besides Sunday School and Vacation Bible School in the summer, we have other activities during the year such as a Harvest Party, Birthday Party for Jesus, and Fun the whole year.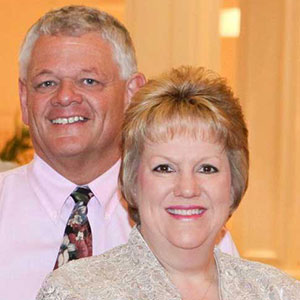 Ken Musselwhite
Pastor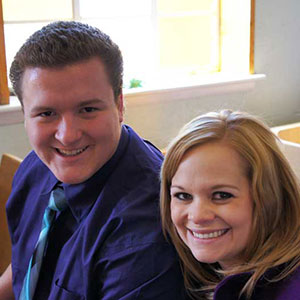 Breck and Juli Jorden
Youth Directors
Join Us this Sunday!
We would love to get to know you better. If we can help or answer any questions, please feel free to call or email us.
Our Location:
Anchor Way Baptist Church
3125 Virginia Ave
Colorado Springs, CO 80907
Our Phone Number:
(719) 633-3476
Our Email:
Office@AnchorWay.org